We Blow Away Atlantic City RV Show Prices!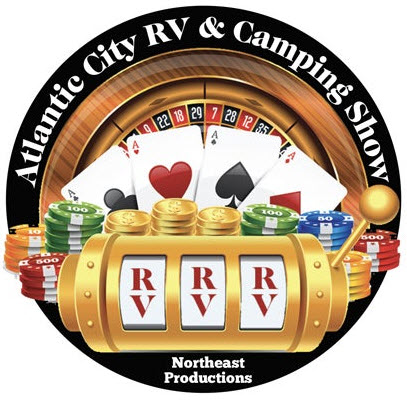 ---
Shop Hitch RV For the Best RV Selection at the Lowest Prices
---
Before you buy a new RV at the Atlantic City RV Show, go online, call or visit a Hitch RV location to discover why more people in the Northeast choose Hitch RV.  We sell more towable RVs in the Northeast than other dealers, which means better buying power and lower prices that we pass on to customers.  You don't need a fancy pay-to-get-in RV Show to get a great selection and the best price.  Just shop one of our
four Hitch RV locations
, in New Jersey, Delaware, South Carolina or Pennsylvania, find the perfect RV for your needs and let us give you the best price possible, followed by great customer service and support for years to come.
Travel Trailer
NO HAGGLE BLOW OUT PRICE! ITS GOT TO GO!!

NO HAGGLE BLOW OUT PRICE! ITS GOT TO GO!!

Stock #:

23308

Length:

20 ft 9 in

Location:

Boyertown PA

Sleeps:

3

Interior:

BIRCH

MSRP:

$31,447

You Save:

$19,448

Sale Price:

$11,999

Payments from:

$115 /mo.

Stock #:

24830

Length:

20 ft 1 in

Location:

Berlin NJ

Sleeps:

6

Interior:

TAN

MSRP:

$24,657

You Save:

$8,658

Sale Price:

$15,999

Payments from:

$153 /mo.

NO HAGGLE BLOW OUT PRICE! ITS GOT TO GO!!

NO HAGGLE BLOW OUT PRICE! ITS GOT TO GO!!

Stock #:

23427

Length:

22 ft 2 in

Location:

Boyertown PA

Sleeps:

3

Interior:

RED

MSRP:

$32,945

You Save:

$16,946

Sale Price:

$15,999

Payments from:

$153 /mo.

NO HAGGLE BLOW OUT PRICE! ITS GOT TO GO!!

NO HAGGLE BLOW OUT PRICE! ITS GOT TO GO!!

Stock #:

23813

Length:

23 ft 1 in

Location:

Columbia SC

Sleeps:

3

Interior:

JAVA

MSRP:

$35,744

You Save:

$18,930

Sale Price:

$16,814

Payments from:

$161 /mo.

Virtual Tour
18 Photos
Floorplan

View Details »

Stock #:

24831

Length:

20 ft 0 in

Location:

Berlin NJ

Sleeps:

2

Interior:

TAN

MSRP:

$24,756

You Save:

$7,757

Sale Price:

$16,999

Payments from:

$162 /mo.

Stock #:

24842

Length:

20 ft 0 in

Location:

Berlin NJ

Sleeps:

2

Interior:

TAN

MSRP:

$24,756

You Save:

$7,757

Sale Price:

$16,999

Payments from:

$162 /mo.

Stock #:

24907

Length:

20 ft 0 in

Location:

Boyertown PA

Sleeps:

2

Interior:

LIMITED EDITION DECOR

MSRP:

$23,179

You Save:

$6,180

Sale Price:

$16,999

Payments from:

$162 /mo.

Stock #:

24522

Length:

21 ft 5 in

Location:

Berlin NJ

Sleeps:

5

Interior:

DUSK

MSRP:

$26,611

You Save:

$7,612

Sale Price:

$18,999

Payments from:

$181 /mo.

Virtual Tour
24 Photos
Floorplan

View Details »

NO HAGGLE BLOW OUT PRICE! ITS GOT TO GO!!

NO HAGGLE BLOW OUT PRICE! ITS GOT TO GO!!

Stock #:

24324

Length:

22 ft 11 in

Location:

Boyertown PA

Sleeps:

4

Interior:

LINEN DECOR

MSRP:

$35,894

You Save:

$15,895

Sale Price:

$19,999

Payments from:

$191 /mo.

Virtual Tour
15 Photos
Floorplan

View Details »

NO HAGGLE BLOW OUT PRICE! ITS GOT TO GO!!

NO HAGGLE BLOW OUT PRICE! ITS GOT TO GO!!

Stock #:

24431

Length:

24 ft 8 in

Location:

Boyertown PA

Sleeps:

7

Interior:

CAPRI

MSRP:

$40,857

You Save:

$20,858

Sale Price:

$19,999

Payments from:

$191 /mo.

Virtual Tour
29 Photos
Floorplan

View Details »

Stock #:

24583

Length:

22 ft 8 in

Location:

Boyertown PA

Sleeps:

3

Interior:

CAPRI DECOR

MSRP:

$37,762

You Save:

$16,763

Sale Price:

$20,999

Payments from:

$201 /mo.

Virtual Tour
26 Photos
Floorplan

View Details »

NO HAGGLE BLOW OUT PRICE! ITS GOT TO GO!!

NO HAGGLE BLOW OUT PRICE! ITS GOT TO GO!!

Stock #:

24059

Length:

25 ft 0 in

Location:

Berlin NJ

Sleeps:

5

Interior:

DUSK

MSRP:

$35,104

You Save:

$14,105

Sale Price:

$20,999

Payments from:

$201 /mo.

Virtual Tour
21 Photos
Floorplan

View Details »